Planning a trip to the Corinthia soon? The Greek Ministry of Culture and Sports has been slowly adding data since 2012 related to the major sites of the Corinthia through their ODYSSEUS Portal. Posted information includes access and hours, ticket pricing, student discounts, amenities, suggested bibliography, among others. Mind you, hours and times are subject to change, but the information will at least get you in the ballpark.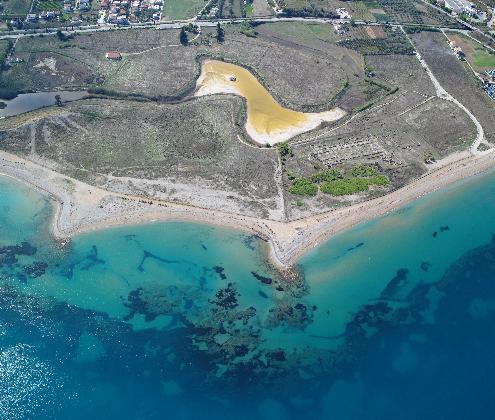 There's a small collection of images associated with the site pages. Check out this beautiful aerial photo of Lechaion harbor from the Lechaion Port page.
I have added these links to a new sidebar titled "Corinthian Sites – Hours and Access".
Caveats added Feb. 27 from G. Sanders' comments on the Corinthian Studies Facebook page: If you've been to Corinth before, don't count on the old way of getting there. The bridge was just removed at the exit to (ancient) Corinth to widen the Athens-Patras highway. If you stay on the highway to Patras, you'll have to double back at Kiato. To arrive at Corinth, exit at the Isthmus, or take the exit to New Corinth (the first exit after the Isthmus). If you exit to new Corinth, turn left and then make a hard right, or make a right and then left past the train station.
Re: hours. New guards are being hired and the site will be open 8 AM to 8 PM during summer months.